The Covid virus started so far away that I didnt think it would ever personaly or professional effect me.
I changed from disbelief to shock and then belief when a week ago today I had to make the painful decision to postpone the Holistic & Spiritual Well being festival just 10 days before it was going to be on.
I cried as I announced it to my event team of exhibitors, psychics and therapists, I was met with such positive, supporting and lovely comments that I felt like I had ...
Read Full Post »
Wild heart massage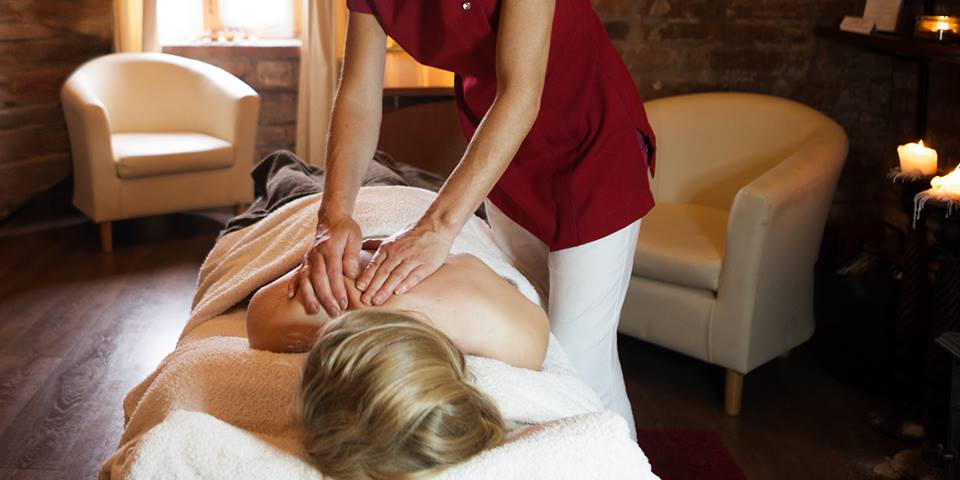 is massage my way
Rejuvenation Tranquility Therapeutic.
Awakening the senses with a choice of the aromatherapy massage oil most loved by my clients Hawaii's spa music playing in the background creates a flow and gentle rhy...
Read Full Post »
My Massage therapy journey.
Initially my decision to learn massage and do massage courses was to increase my client base at my holistic therapy business. My first course was Holistic massage which resonated with my other therapies I offered.( a full body massage that increased the flow of the lymph system to eliminate toxins from the body, increase blood circulation, release toxins from the acupressure points, balance the energies and give a deeply relaxing enjoyable massage experienc...
Read Full Post »
I always give my clients after care advice, it is very important as supports the client in making the most from their therapy experience and increasing their overall wellbeing and health afterwards. As with all my therapy clients the care advice is individualised to them personally but here are some :
. 
 
Drink plenty of water
Listen to your body and rest.
Eat a healthy nutritious diet that is balanced and not extreme.
Try Yoga, ...
Read Full Post »
BH Holistics are making booking an appointment really easy, any time of day where ever you are. Book your online appointment with BH Holistics. 1.Go onto our website www.bhholistics.co.uk 2.Click on page 'book your therapy' 3. Visit my online booking system 4 Select your service 5 Select a time and date 6. Add your contact details or create an account. 7. On website page ' book your therapy ' please pay deposit on BUY NOW button or select amount required for payment of therapy. 8...
Read Full Post »
Massage and Reiki therapy help reduce stress and increase relaxation. Some stress is positive and helps you achieve goals and create action, negative stress is detrimental to our wellbeing especially over a long period of time. Stress is simply the bodys response to any demand that is made on it.  Massage therapy , Reiki and Holistic therapies are all good methods of dealing with stress.
Kendal calling 2017 working in the Garden of Eden with the therapy team was good fun and muddy. Arriving on the Wednesday presented the first challenge of getting through the mud to set up our therapy yurts in the Garden of Eden and getting the right help to get us across muddy ground in buggies, it took hours of waiting around !! Then after about 4 hours we had to set up camp and put our tents up before dark ( I wish I had had a lesson in putting up tents before arriving ! ) Back to the yurts...
Read Full Post »
Hygge Holistics . I love this term 'Hygge' a Danish concept of creating warmth, cosiness, wellbeing and describes a feeling and way of life. Light your candles, cosy up in fluffy blanketts, no tech so switch off your phone and the internet (which means no distraction to talk or clear your mind) Indulge in the simple things and be happy,share your free quality time with good friends and family. The Danes are said to be the happiest people in Europe , lets join them . You will find the Hygge...
Read Full Post »
. Colour therapy is working with the colour healing spectrum to heal the body , emotions and spirituality of the client. Each colour has its own wavelength and frequency the lowest sound frequency and longest wavelength being red the base Chakra and the shortest wavelength and highest sound frequency of magenta the third eye Chakra. Working with the Chakras along the feet and hands increasing their vibrancy and energy and balancing the harmony of these energies. The healing zones of the feet...
Read Full Post »
Reflexology is an ancient therapy believed to of been used in China over 5000 years ago along side acupuncture and was developed in the form of reflexology we use today by a Physiotherapist called Eunice Ingham in the 1930's who mapped out the entire body onto the feet.
 
Reflexology is an effective foot massage and holistic therapy that treats the whole body by working on the healing zones of the feet and hands. The foot mirrors the body and each part of the ...
Read Full Post »