Why nutrition and diet is important within reflexology and within its treatment is that reflexology is a holistic therapy treating the whole wellbeing of the body on all levels of mind body and spirit. Nutrition and healthy diet can correct the energy channels of the body and works hand in hand with reflexology, nutrition provides the good energy that is compatible with all our unique individual electrical energy needs and will help the free flow of energy around our bodies. For our body a...
Read Full Post »
Guest Blogger: Matthew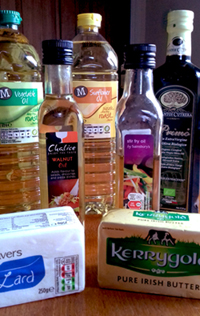 Much maligned in the media and much feared by the public, fat has a hard time of it over recent decades. It's not hard to see why either with jus...
Read Full Post »
/