My story with holistic life coaching.
Living the life I wanted to live and knowing how.
I have created the life I dreamed of with health and wellness holistic life coaching.
I am Lindsay Wild, I have a wonderful life full of everything I love, 4 children, my best friend and husband, beautiful friends I cherish, a home that is full of chatter, music, fun and good food to nourish my soul and body. It all fulfils ...
Read Full Post »
Health and wellness holistic life coaching course.
My office for the summer has been my lovely secluded summer house in my garden, writing my new Online Health and Wellness Holistic Life Coaching course.
This is an accredited course with the International practitioners of Holistic medicine for women to personally or professionally to transform their life.
...
Read Full Post »
Make time to make your soul happy and be true to yourself.
Keep growing, learning and improving, keep trying, take risks, keep believing, keep fighting and NEVER EVER give up .
Stop caring what other people think , not everyone is going to like you or aprove of you and that is ok 
Everything is a life lesson, so enjoy the journey and take chances.
Follow your own path , dont follow other peoples expectations and wishes for you , sometimes being true to yourself is...
Read Full Post »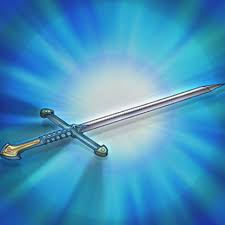 I really hope you enjoy my first audio blog it is a powerful and healing visualisation on cutting the chords of energy t...
Read Full Post »
The powerful ritual of spiritual burning
Writing words on paper is a release of energy to burn the paper afterwards is a powerful release of energy.
If you hold onto negative energy, anger or sadness about someone, something or a situation write it all down on a piece of paper. Write down everything you feel, even the words you would never tell another person then burn it on a fire or a candle flame (safely of course)
This amazing yet very simple ritual releases you from al...
Read Full Post »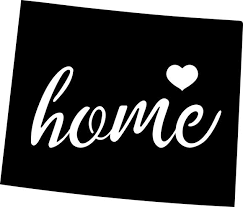 Clear and energise yourself and home
Step 1 Declutter your life and home
Step 2 Clear and energise yourself and home.
Best results are always going to be achieved after decluttering and being in a clear place of clarity.
In your home opens your windows and let your house breath, cleanse the energies of your home with burning sage around your...
Read Full Post »
Declutter
Clear and energise your energy in yourself and your home.
Not an easy thing to do but a great place to start in having a new beginning in your life and allow new opportunities, people, adventures to come in.
Declutter your home , do you love it ? If not say thank you and either recycle or start filling your bin bags. Look up Marie Kondo on Netflix and you will get excited about tidying up your drawers !
With your house decluttered your head will have space to...
Read Full Post »
The moon is all about emotions and is the queen of emotions, as the moon swells as does our emotions.
Working with the moon cycles you can learn to create, plan, and predict your life, you can create the life you have been dreaming of, live an energetically clear life and become a powerful manifestor.
The moon is powerful and feminine, she has four main phases that we move through at about one a week .
New moon the start of the lunar cycle when the sun and moon are in the sa...
Read Full Post »
 
My Holistic Life Coaching Story
I have always had an interest in psychology, Heath, spirituality and self help in transformation, reading books and magazines from being a teenager ( I didn't have the amazing internet then ).
Already having started my journey into Holistics with Reiki therapy I was drawn towards holistic life coaching as a course to gain qualifications and it just seemed to be a very natural development to include in my Reiki therapy wo...
Read Full Post »
De- Clutter your life today , start in your home room by room , clutter holds you back and a messy room clutters your mind.
 
De-clutter your life and get rid of all that does not serve you and make you happy and uplfted, only have people in your life that make you feel good about yourself and makes you smile. If you feel stuck in a rut and unhappy with your job find another one ! life is far to short to not live the life you have dreamed of so start today and make thos...
Read Full Post »
/