The powerful ritual of spiritual burning
Writing words on paper is a release of energy to burn the paper afterwards is a powerful release of energy.
If you hold onto negative energy, anger or sadness about someone, something or a situation write it all down on a piece of paper. Write down everything you feel, even the words you would never tell another person then burn it on a fire or a candle flame (safely of course)
This amazing yet very simple ritual releases you from al...
Read Full Post »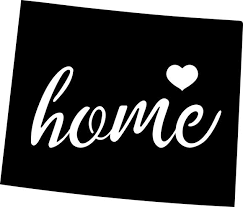 Clear and energise yourself and home
Step 1 Declutter your life and home
Step 2 Clear and energise yourself and home.
Best results are always going to be achieved after decluttering and being in a clear place of clarity.
In your home opens your windows and let your house breath, cleanse the energies of your home with burning sage around your...
Read Full Post »
Declutter
Clear and energise your energy in yourself and your home.
Not an easy thing to do but a great place to start in having a new beginning in your life and allow new opportunities, people, adventures to come in.
Declutter your home , do you love it ? If not say thank you and either recycle or start filling your bin bags. Look up Marie Kondo on Netflix and you will get excited about tidying up your drawers !
With your house decluttered your head will have space to...
Read Full Post »